Welcome to my very first " Show it off" Link Post I cant wait to see what you have been working on !
I will post features every week on the blog and on my Facebook page so make sure to follow along to see if its you
.
Rules
1. Sign Up for Emails to keep track of up coming parties and features
Enter your email address:
I also will be featuring projects on my Facebook page so you should come and "like me "
2. Link directly to your post and not just to your blog.
3. Grab the Show it Off Button or you can use a text link to link back to the party these parties are all about networking so I would really really appreciate a little shout out <3 (Yes, it can be a little time-consuming, but its a very Nice thing to do )If you could post it on your actual post or at least a link to where you have it posted that would be great I get pretty busy and its hard to search around a blog to make sure it is posted somewhere .
4. Please visit other participants and leave them some comment love. Comment, comment, comment!!! ( Not required )
5. Link anything you have blogged about and want to show off ( only one exception is link Parties Unless My Button is placed on the post with your party!), Please do not re link a project that you have linked up at the party before .
I reserve the right to remove posts that are not following the rules listed above
Ps Leave a comment with your blog and facebook pages I will stop and show you some love <3
By Linking up your Post you are giving me permission to use your images in a blog feature post and also you are signing up to be on the SHOW it Off email List ( This list WILL NOT email you my regular blog emails so you will need to sign up for those above.)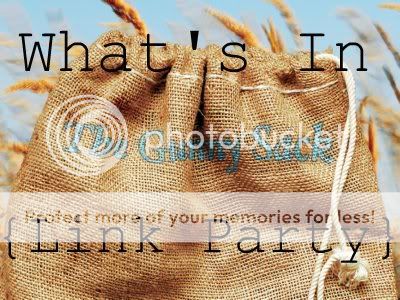 Please Make sure to LINK back to me if you are wanting to have a chance to be featured !